10:11 AM
Edit This
it's sad tat Singapore doesnt get to experience the 4 season.. if there's winter, we could learn how to ski.. hahas.. niwaes.. i just completed Spring Waltz.. as this is the last and final season of work by Director Yoon Suk Ho (he directed autumn tale, winter sonata, summer scent and spring waltz), i tot it would be a sad ending.. hahas.. he must be genuis to direct the drama of 4 seasons.. and all the drama were hits! lols.. okie... enuf of the director.. lols.. Cast is Seo Do Young (i was interested to know his drama coz of unstoppable marriage) and Daniel Henny.. lols.. it's always the male cast..
niwaes.. got to say bye bye to holiday and welcome camps and school! i'll be going for OLTC later.. freak.. i havent pack my bag.. hahas.. hope it will be a good one.. i dun have good feeling bout it.. but yeah, let's make the best out of it.. hahas..
i was browsing my workpad yesterday, saw my stuff and was looking for some other stuff.. and i end seeing photos.. i think it shud be wen i was sec 3.. i'll post it here..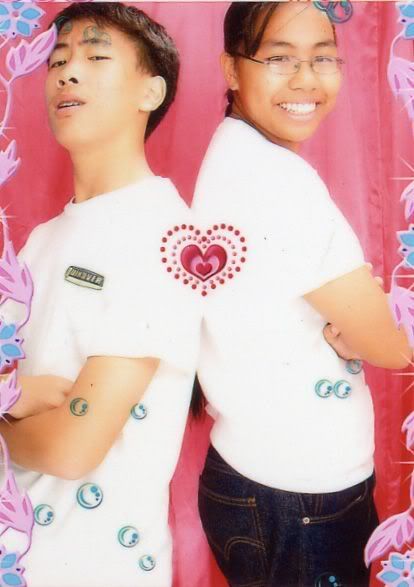 this pict is big sia.. niwaes.. this was the period where I like kenny.. hahas.. long hair.. freaks..
this one also.. it was early in the morning.. i think we all just bath.. hahas.. i guess at tat time I was truly obsessed with kenny.. if only i was stronger.. hahas..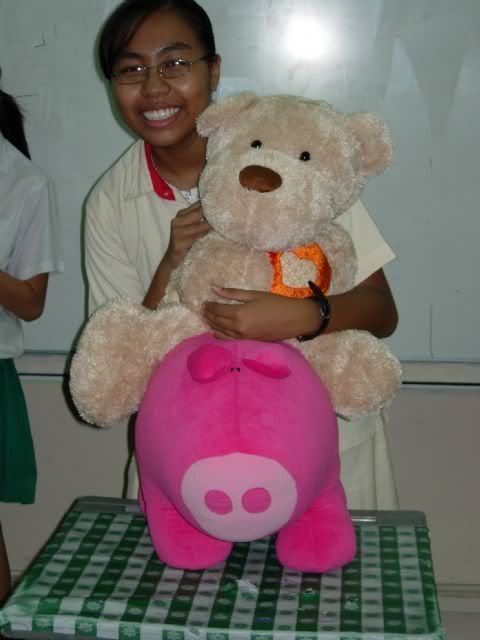 this is my classroom.. cant see much though.. i think we were celebrating lisa b'day.. so i took the chance to take photo wif piggy and inspirational bear twins.. hahas.. those were the happie times..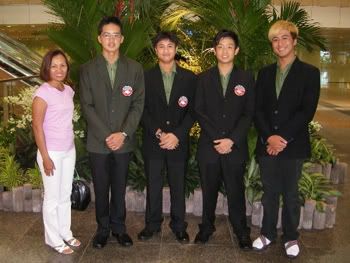 and last.. the unexpected picture.. i was always wondering how would Kaiwen look like now.. so here is the latest picture i could get.. this shud be in the late January this year.. i guess he lose weight.. hahas.. and more handsome now.. i noe tat almost none of my classmates had met him since graduation nite... so here u go guys.. if u miss him, go CALL him la.. hahas..
i think he is doing real well in his golf now.. hahas.. it's his interest.. im sure he will do his best.. study well too ya! FIGHTING! =P
tat's all for now.. im rushing actually hahas! just tot of updating before going for OLTC.. so i'll see u guys soon wen im back.. hehes..